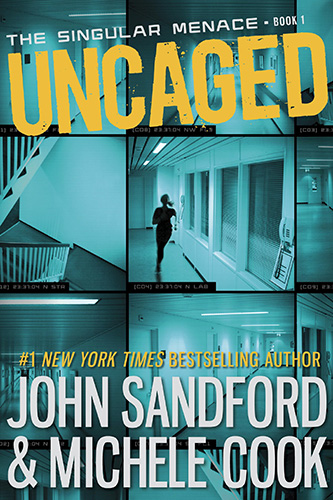 Shay Renby arrives in Hollywood with $58 and a handmade knife. She's got to find her brother before Singular does....
Odin's a brilliant hacker but a bit of a loose cannon. He and a group of radical animal rights activists hit a Singular Corporation research lab. The raid was a disaster, but Odin escaped with a set of highly encrypted flash drives and a post-surgical dog.
When Shay gets a frantic 3 a.m. phone call from Odin — talking about evidence of unspeakable experiments, and a ruthless corporation, and how he must hide — she's concerned. When she gets a menacing visit from Singular's security team, she knows: her brother's a dead man walking.
What Singular doesn't know — yet — is that 16-year-old Shay is every bit as ruthless as their security force, and she will burn Singular to the ground, if that's what it takes to save her brother...
SURVEILANCE, SECURITY, ENCRYPTION, SPIN.
WHAT IS SINGULAR HIDING?
CAN TWO TEENS EXPOSE THE TRUTH?
Ordering Information
Hardcover
Audiobook
E-Book