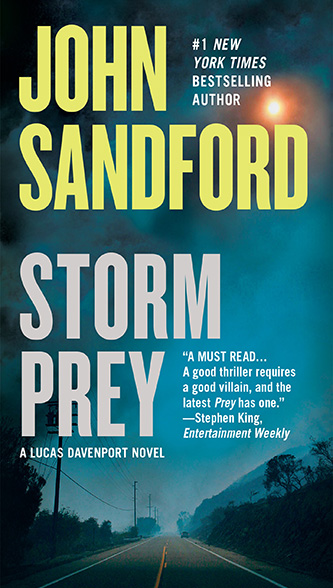 And this time, there's a storm brewing.... Very early, 4:45 on a bitterly cold Minnesota morning, three big men burst through the door of a hospital pharmacy, duct-tape the hands, feet, mouth and eyes of two pharmacy workers, and clean the place out. But then things swiftly go bad, one of the workers dies, and the robbers hustle out to their truck — and find themselves for just one second face to face with a blond woman who's driven into the garage.
Weather Karkinnen, surgeon, wife of an investigator named Lucas Davenport.
Did she see enough? Can she identify them? Gnawing it over later, it seems to them there is only one thing they can do: Find out who she is, and eliminate the only possible witness....
Ordering Information
Hardcover
Paperback
Audiobook
E-Book